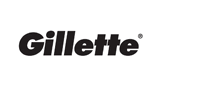 GILLETTE
Problem:
Gillette was looking for a safe, but industrially durable way to transport supplies in their facility.
Solution: Custom stations with fixed ball transfer units, facilitates handling and transfer of heavy items, such as large boxes of blades & razors.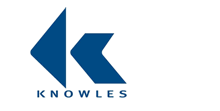 KNOWLES ELECTRONICS
Problem:
A manufacturer of hearing aid amplifiers had a variety of workstations in the laboratory, some created in-house and some nearing the end of their service. The lab manager required a professional looking workspace and workstation features that made employee supervision easy.
Solution: Production Basics initially developed an eight-foot work table for evaluation. The workstation included a short. 4 foot high frame for supervisor visibility and a lower shelf for heavy instruments. Installing this technical furniture was a major change in aesthetics for a leading producer of hearing aid amplifiers, giving them a more professional image and instilling confidence in customers who visited their facility. The employees were also more motivated to come to work at their organized, fresh workstations.